I finally bought a bigger table! Yipee!
I got tired of working on a pile of boxes!
However, I still haven't had time to fix up my mess,
just spread it around a bigger area!
I am starting on my 2nd commission,
having finished the first one, see below:
I am soooo ecstatic that the lady
who ordered it, loved it!
It was quite a challenge drawing Gandhi
(does it look like him?)
On my journal today:
Matthew 28:20 "I am with you always,
until the end of the age."
What a comfort this is to all of us!
With all the challenges we face,
we can depend on God to be with us,
journeying with us,
giving us strength,
enabling us.
He will never disappoint!
Joining the lovely
Julia
for a
peek at desks and projects!
Linking up with
Joan at
Reflections of His Grace
Women in the Word Wednesdays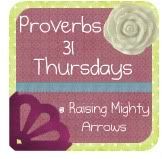 Be blessed!
Patsy